Adventure Lovers Definitely Visit These 7 Places In Life
Posted On :

05 Nov 2022

Category : Others
Adventure Lovers Definitely Visit These 7 Places In Life
Everyone likes to roam but some people are fond of doing adventure things along with roaming. If you also like adventure then the world's
1. Swimming in the Great Barrier Reef - This is the first number in the list of adventure enthusiasts. More than 1,500 species of fish in the Great Barrier Reef
2. Climbing Mount Everest - People like adventure definitely have passion to climb Everest. If you also like adventure and you have enough time, then try climbing Mount Everest once. This is such an experience that even those not interested in adventure like it very much.
3. World's Highest Cliff Jump- If you like to do a cliff jump then definitely experience it by going to the highest rock in the world. Tourists from far and wide come to Queensland, New Zealand to enjoy it. The shotover canyon swing here is the highest cliff jump in the world. Here you can jump into the river with 650 feet of cable.
4. Tracking in The Great Wall of China :- The Great Wall of China is one of the seven wonders of the world. Crores of tourists come here every year. Each wall here has its own different experience in tracking. During the trekking, you will find many such places where people usually do not go. It will always be memorable for you to come here and take pictures.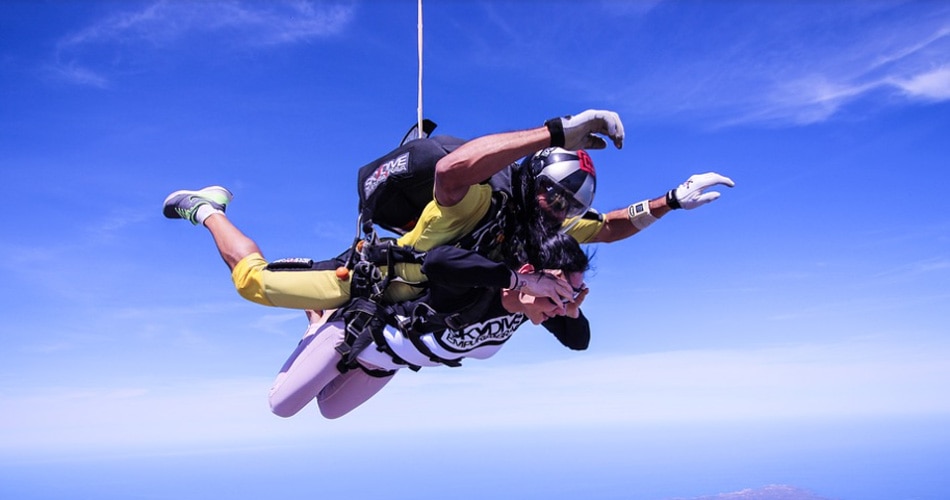 5. Skydiving in dubai:- If you are fond of skydiving, then definitely try it in Dubai. Free fall done with the help of trend trainers will give you a memorable experience. For this, you have to follow certain rules.
6. Gold in Northern Lights - Gold in the colorful lights of Northern Lights is an experience that cannot be described in words. People from far and wide come to countries like Norway, Sweden and Finland to see the Northern Lights. Northern lights depend on weather conditions, location and time of year. If you want to enjoy this rare sight, then go to know the weather forecast.
7. Sand surfing in Sahara - People come from all over the world for activity on the dunes of Sahara Desert. Surfing and sandboarding is a unique experience in itself. You can enjoy the wild areas here during surfing. Here people of all ages can enjoy surfing and sandboarding.
Source : https://www.aajtak.in/lifestyle/tourism/photo/travel-things-to-do-worlds-most-extreme-adventure-places-tlif-1208198-2021-02-16-8